Opening of Busan Port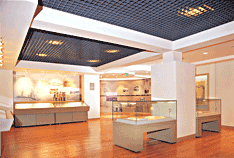 After opening of Busan port in 1876, Japanese merchants came over to Busan to sell Japanese industrial products to Joseon market and to take the rice back from Joseon. The Japanese merchants in latter Joseon dynasty could freely trade without interference of Joseon government while living in Choryangwaegwan.
The Japanese government made various ruling offices to protect the Japanese in Busan. Japanese who made a fortune in Joseon took away homes from Joseon people little bit at a time. The Joseon government sent an administrative officer and tried to make them compete with Japanese merchants. But it was inadequate.
The Dongrae where Joseon people used to live once before became a part of Busan ruled by Japanese. Japanese government made Busan into a modern city with an infra-structure needed for invasion of the continent.
Exploitation by Japanese in Busan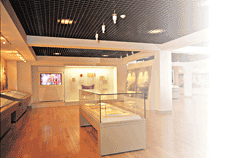 The Japanese government placed Busanbu office to rule over Busan and expanded the power to rule over even the smallest government unit. Economically they pushed ahead the policy to sell Japanese industrial products and take away the rice from Joseon. In order to exploit the rice from the Joseon tenant farmer, Japanese developed Guimhae field by building a dam at Nakdong River. Japanese actively started industrialization from 1930 to invade the continent and exploit cheap labor. And they dominatedthe fishing industry with better fishing technologies and equipment. Also many Japanese banks have been established to offer a financial support to Japanese merchants. Furthermore during the war period they did not hesitate exploiting the materials and labor needed for the war.
Modern Times Busan
Busan has become a modern city from remote fishing village after opening its' port. Japanese developed Busan as a stepping stone to invade not only Korean peninsula but also the continent.They reclaimed the coast to develop the streets and port facilities. Port, warehouse and transportation facilities were developed on the land fill. The street system made Joseon village close to Busan. And the port facilities connected Japan and the continent.
Also a lot of facilities for Japanese people such as, hospital, water, newspaper etc. were developed. Therefore the modernization of Busan made the center of our community from Dongrae to Busan. Dongrae lost its' own identity and became a place for Japanese entertainment.