Busan Central Bus Terminal
The terminal is located in Nopo-dong. Express buses and Inter-city buses connect to other cities. The bus fare depends on the distance. There are two types of express buses : general express bus and a deluxe express bus. A special express bus offers a higher level of travel comfort at slightly premium prices.
Dongbu Inter-City Bus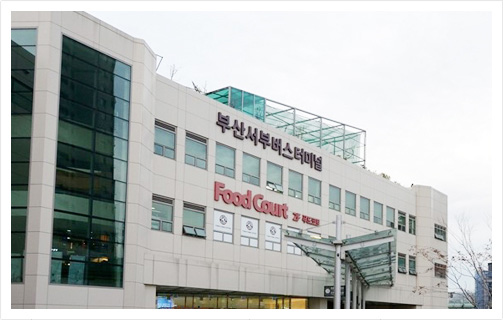 Express Bus offers passengers a convenient trip by connecting all regions with Busan. Tel : 1577-9956
Major Routes : Donghae, Gangneung, Sokcho, Samcheok ,Geojin, Uljin, Jukbyeon, Bugu ,Cheongsong, Hadong, Jeondo, Jingyo ,Masan, Changweon, Jinju, Jinhae ,Gwangyang, Yeosu, Tongyeong, Iksan ,Gunsan
Express Bus Schedule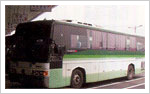 Major Routes : Seoul, East Seoul, Cheongju, Daejeon, Gyeongju, Seongnam, Incheon, Uijeongbu, Jeonju, Gwangju, Yeosu, Suncheon , Daegu
Seobu Inter-City Bus Terminal
Seobu Inter-City Bus Terminal is located in Sasang and connects Jeolla-do, Gyeongsang-do and other major cities.
Tel : 1577-8301,(051)559-1000
Major Routes : Yeongnam Region: Geochang, Goseong, Namhae, Masan, Miryang, Sancheong, Uiryeong, Jinju, Tongyeong, Hadong, Haman, Hamyang, Hapcheon, Daegu, Honam Region: Gangjin, Goheung, Gwangyang, Gurye, Mokpo, Boseong, Suncheon, Yeosu, Hanam, Namweon, Jeonju, Jeongeup