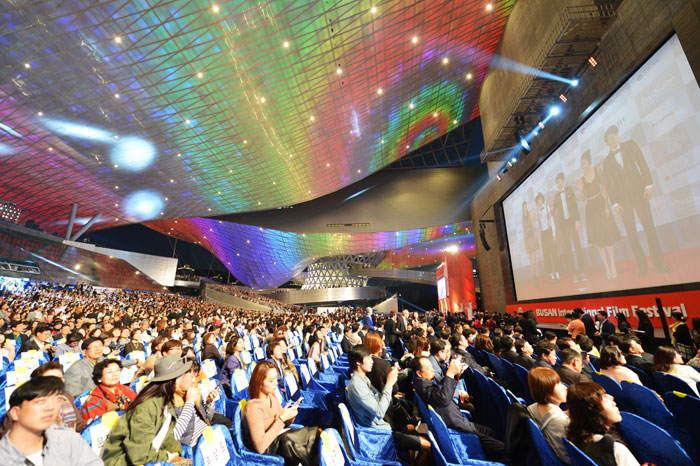 UNESCO has announced that 28 cities joined the UNESCO Creative Cities Network as of December 1, 2014, including the three new film cities of Busan in the Republic of Korea, Galway in Ireland and Sofia in Bulgaria.
Busan was designated as a 'City of Film' by UNESCO, the United Nations Educational, Scientific and Cultural Organization in December 1, 2014.
The U.N. branch for the promotion of education, science and culture began its Creative Cities Network project in 2004 with the aim of celebrating and maintaining cultural diversity. A total 69 cities have been designated Creative Cities under seven categories, including Literature, Film, Music, Craft and Folk Art, Design, Media Arts, and Gastronomy.
The designation recognizes a city's contribution to cinema and media production. The three cities join Bradford, U.K., and Sydney, Australia, which have also received the UNESCO designation. Busan is the first city in Asia to get the designation.
Busan's film policies as well as its leading activities in the industry such as training upcoming generations of creative talent in the Asian region have led to its success.
Four other Korean cities are included in the network in different categories including Seoul as a City for Design, Icheon for crafts and folk art, and Jeonju, the host city of the annual Jeonju International Film Festival (JIFF), for gastronomy, with Gwangju also joining this year with a "City of Media Arts" designation.
With this acknowledgement, Busan is able to use the UNSECO title and logo on all film related city projects and activities, form international cooperative networks in the culture industry through UNSECO, and pursue various exchange activities with other creative cities.
In addition, Busan's various film related programs will be promoted on the UNSECO website. Busan expects that the designation will contribute greatly to the city's competitiveness as well as enhance the overall value of the city's brand.
The City of Busan will introduce its various film industry policies, cultural heritage and creative potential to the world, and play key role in the development of the Asian film industry through Official Development Assistance (ODA) for the film industry.
The City of Busan will start its activities as a City of Film after holding a proclamation ceremony in the first half of next year.
Busan has built a solid foundation as a film city through relocating related public institutions to the city including the Korean Film Council to Busan, launching a film fund with China's Wanda Group, and receiving a UNESCO creative cities designation in the film category.