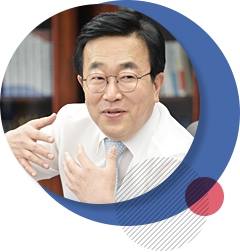 Dear Busan Metropolitan City website visitor,
Let me start by extending my sincerest welcome to you to our city.
The only way to enhance Busan's competitiveness, while adapting to changes either at home or abroad, is to nurture homegrown talent, strive for technical innovation, and create a culturally attractive city.
We will make a "Healthy City, Full of Happy Citizens," where all people can live safely, creating a virtuous cycle of continued economic expansion, meaningful job opportunities for everyone, and improving upon existing welfare systems and culture.
As the popularly elected Mayor of Busan, I promise to do my best to accomplish the goals we have laid out in order to create a prosperous city for us all.
Thank you very much.