Busan Dream Space is
a state-of-the-art multimedia exhibition hall featuring depictions of Busan in the past, present and future. Visitors can view the vision for Busan's future, a Marine Capital of the Northeast Asian region, and the city's growing potential through its many unique attractions.
History Zone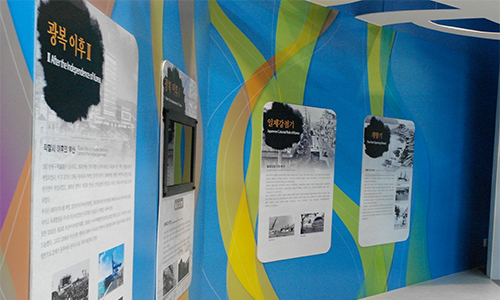 Present Zone
Future Zone
Guest Zone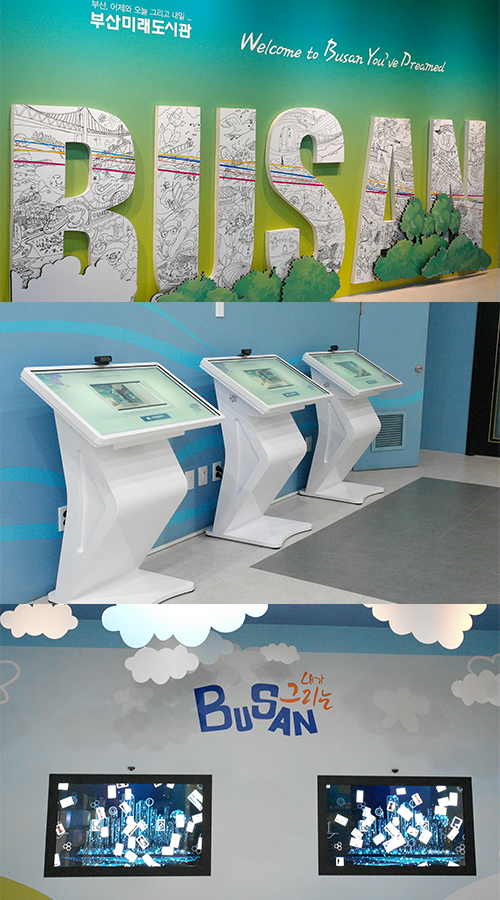 4-D film theater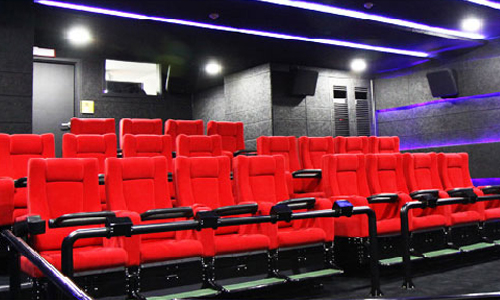 Enjoy the 20-seat 4-D theater, combining high-definition media of a 3-D film with special sensory effects like mist and wind, that will take you on a wild, 7-minute 4-D ride around Busan 2020, City of the Future.
Location: 1st floor of Busan City Hall
Opening Hours: 9 a.m. ~ 6 p.m. (Mon. ~ Fri.)
For more inquires, call the Interactive Administration Division at 051) 888-1274
Busan Dream Space reopens to the public (only for individuals) from Monday, May 25, 2020.
Group reservations won't be available until further notice.
Notice:
All visitors must wear a face mask before entering the venue and keep their distance from other visitors.
We would like to ask for your kind cooperation at the special screening checkpoints for any fever or respiratory symptoms, as well as identification checks.
Please be informed that your access can be denied if you do not cooperate with our quarantine screening process or are suspected of having COVID-19 symptoms.