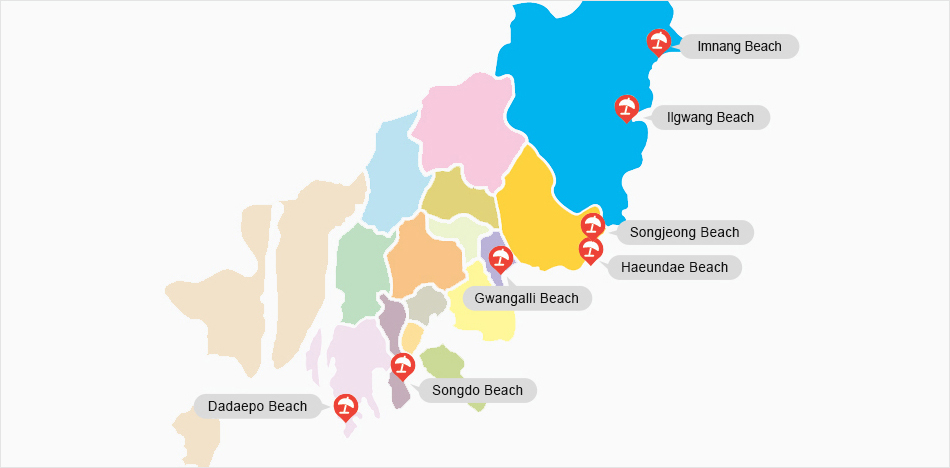 All seven public beaches in Busan opened for summer season.
Opening dates of public beaches in Busan this summer are as follows: Haeundae, Songjeong and Songdo Beaches: June 1 – August 31
Gwangalli, Dadaepo, Ilgwang and Imrang Beaches: July 1 – August 31
All seven beaches in Busan will close for summer on August 31. There are lots of fun and exciting activities and things to see and do at all seven beaches in Busan during the summer season. Lifeguards are on duty daily (9:00AM – 6:00PM) during the summer beach season.
위로